J Barry Ferguson Fund
2021 gallery
Where vendor and vendee combine practical philanthropy to help fund actions to enjoy, protect, and restore the Mahurangi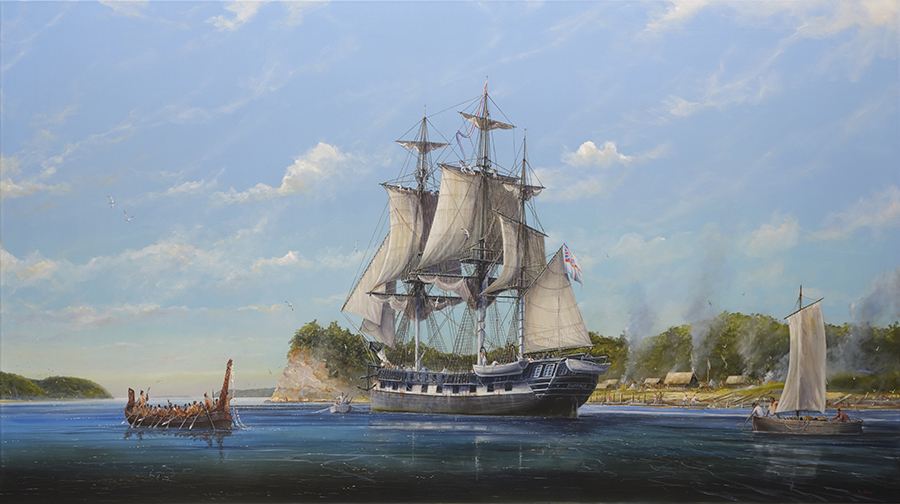 hmss

Buffalo off Spar Station Cove, prints
Paul Deacon  
period

2019

Commissioned by London Queen's Counsel Bob Moxon Browne and Mahurangi residents, marine artist Paul Deacon's superb depiction is the first ever of the Tāmaki Makaurau region's first Pākehā settlement. Foreground, the Royal Navy storeship Buffalo, directly competing with "Mr Brown's Establishment " [sic] for spars, in 1834.
image 167 x 297 mm
Unlimited prints on offer, at the amount of the minimum bid.
Dedicated to the democratic mobilisation of meaningful Mahurangi climate action.
Copyright ©2021 Mahurangi Magazine. All rights reserved.